Social media actions
Between the social media actions built in to your events and the additional actions you can add, visitors have lots of opportunities to promote and share your events.
This topic introduces you to social media actions and provides links to topics where you can learn more.
Social media icons
To make it easy for visitors to post to their social media accounts, Twitter and Facebook icons are automatically included in detail event views. You also have the option of including a LinkedIn icon.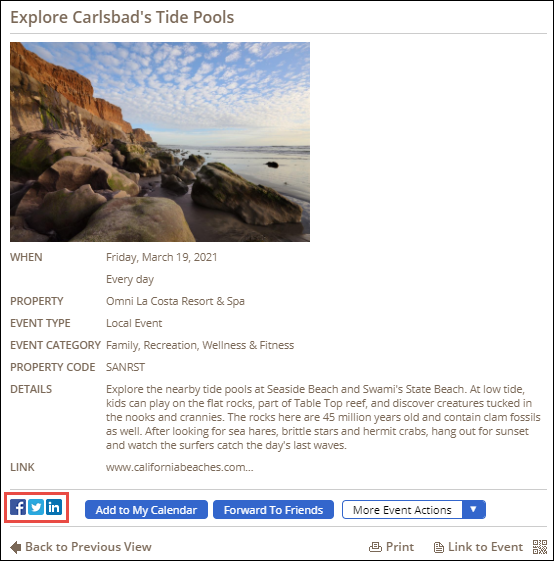 Tip You can hide the Twitter and Facebook icons if you prefer.
Disqus and Facebook comments
To generate event-related discussions, you can enable Disqus or Facebook comments in your event and object detail views.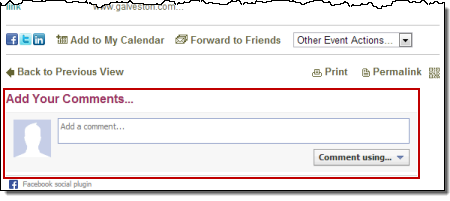 To moderate comments, specify blacklisted words, and otherwise control visitors' commenting experience, set options in Disqus or link the website where your calendars are published to a Facebook app.